If the Movie/Episode does not load, please try Refresh few times. If it still get error please try our Alternative Server by clicking the Three dash button in the right top of Player. Happy watching!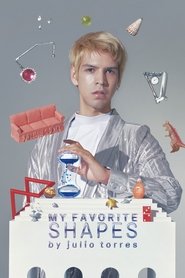 My Favorite Shapes by Julio Torres
In this multimedia comedy show, Torres explores his favorite shapes, which include a plexiglass square, a triangle, an oval that wishes he were a circle, a self-conscious cactus and a Ferrero Rocher chocolate that Julio is mad at because she left her little skirt at home. The objects are presented via an industrial conveyer belt and serve as a jumping-off point for fantastical stories, anecdotes and jokes.