If the Movie/Episode does not load, please try Refresh few times. If it still get error please try our Alternative Server by clicking the Three dash button in the right top of Player. Happy watching!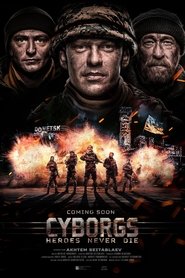 Cyborgs: Heroes Never Die
'The Cyborgs' is re-telling the recent history of Ukraine – the legendary fight for Donetsk Airport in 2014 during Russian invasion. The freedom fighters from various divisions of Ukrainian army and volunteer battalions took a 242-days stand against the Russian backed militants until the complete destruction of the airport's terminal.
Duration: 112 min
Release: 2017